If you find yourself in a situation where you need someone to either come and help or call you immediately then Ok Alone has a help feature which makes this quick and easy.
There are three options for requesting help – in the app, sms or by phone call.
Getting Help on the App
You can tap HELP on the app, send an sms with your worker ID number and the word HELP or call the Ok Alone number and select HELP, which is option 0.
Getting Help via Sms
To get help via sms send your worker id followed by the word help to your local number (see below)
e.g. if your worker id is 1234567 send: 123456,help
Learn more: https://docs.okalone-geotab.com/check-in-sms/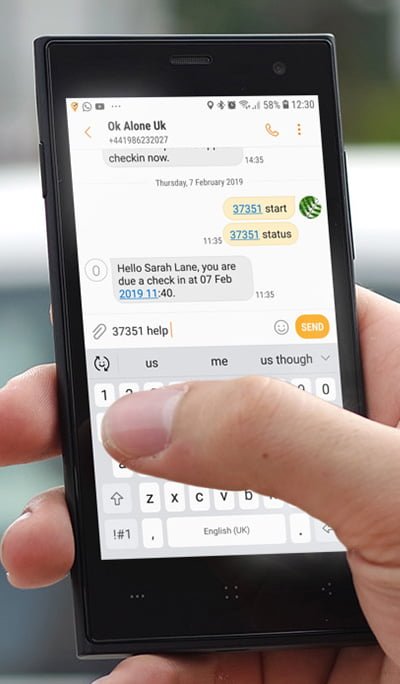 Getting Help via Phone Call
To get help via phone call. Call your local number (see below) and enter your pin number and press 0. If you are calling from a number linked to your account, you should be automtcally recognized and you can just press 0.
The numbers for Workers in each country are:
Canada: +1 604 227 6508
UK: +44 131 510 6337
USA: +1 669 333 7347
Any of these methods will send an alert immediately to your monitors letting them know you require urgent assistance.